From the Pastor's Desk… February 2023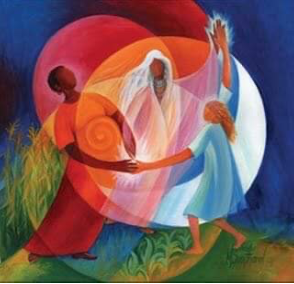 A couple of months ago, I spent some time catching up on the magazines sitting on my desk. There had to be at least 15 magazines – Ministry Today, The Lutheran, Christianity Today, and some other quarterly magazines. There were several articles I actually ripped from the magazine to save, and read again later, pondering their message. There was one article which struck a chord with me titled, "What is our job?" For ELCA Lutherans in the 21st century, I think that it speaks to where we are today. I would, however, rephrase the question to read – What exactly is our call? I often used the phrase, we are called, in my sermons and prayers. Now I choose to break it down to our context, and what it means for us.
Our call is a multitude of things: our jobs/careers, our position at church, our volunteer work, our family and friends, and God's call upon us. There are no specific requirements or descriptors for God's call upon you; in fact, it's very personal. It's the connection between you and God, answerable only to him. It's the action of the Holy Spirit in our lives, in our hearts, centered on you alone. My call is not your call; your call is not someone else's. We are the kingdom, brought together as children of God, unique in our own ways and mirrored in God's image. Our call is but our journey of faith, with Christ Jesus by our side. The paths are worn; the forks in the road are congested; the questions and doubts consume us. And yet, we are not alone! Christ Jesus walks with us.
My wish for this new year is that we journey together; that we walk our own faith journey; that we join our gifts, talents, skills, and love for our church – and all of our God-sent calls – to form a more perfect union. We have been called by God – to be who God has made us to be – to live our lives in his service, in his kingdom, and in the light of his Son, Jesus the Christ.
God's Blessings and Peace
Pastor Neil