From the Pastor's Desk… December 2022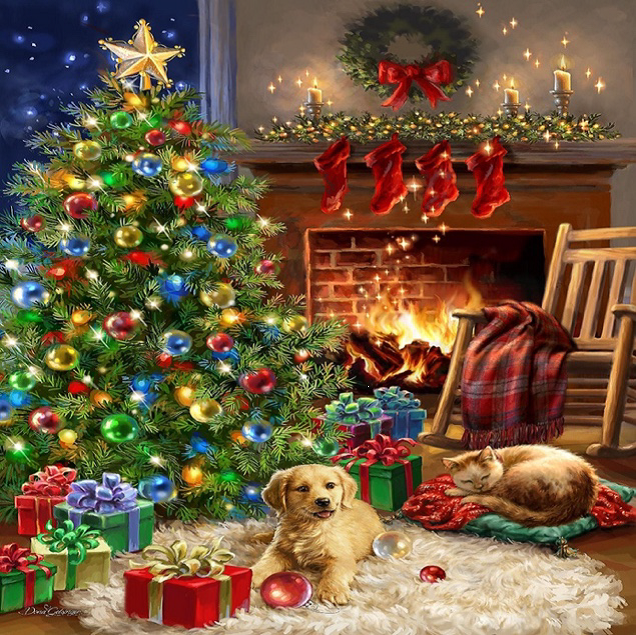 This coming month will be another busy month...for all of us. We complain aloud that it always seems to creep up on us unexpectedly, but it doesn't. The Christmas season is the same time, each year. Christmas Day doesn't move around the calendar, nor does it arrive quietly and without fanfare. Yet we always survive; we remember it with joy and laughter, and we give thanks. And this is as it should be.
In church we are reminded to celebrate this day for it is the birth of our Lord Jesus. And we do, and we will as Peace Lutheran Church does. Together we will be reminded of the morning long ago as we watch and listen to our youth tell us the story through words, actions, and bells – yes, that's right, our bells will be returning. Together we will sing our favorite hymns, lift our prayers, and gather at His table as we worship the birth of the Promised One, Christ Jesus. Together we will sit around the tree, enjoying some snacks, drinking some coffee/juice, sharing fellowship with one another as we exchange gifts White Elephant style.
Our "Tree of Giving" will be displayed in our Fellowship Hall. It contains gift tags – a way of blessing someone in our community through our thoughts and gifts. You are encouraged to include your "person" in your prayers for the month of December.
Our Christmas Play will be held during worship on Sunday, December 18th. Our "Bell Choir" will also be playing that day. You are encouraged to pray for our youth this month as they continue in their faith journey.
Pastor Neil & Sandy will be hosting a "Christmas Open House" during Fellowship time on Sunday, December 18th. We will also be having a "White Elephant" gift exchange during this time. You are encouraged to remember our "Peace" family in your prayers in December.
Christmas Eve worship begins at 7:00 pm on December 24th. It will be a service filled with music and hopefully some of your favorite Christmas hymns. You are encouraged to take the time and join us for worship, as we remember "the true reason" for the season.
We've all heard it said… do not let the garland and lights of Christmas outweigh what we deem to be the "true reason" for Christmas day. We know this; we believe this; we trust and have faith in this. We don't forget; we can't forget. So, I encourage all of us to celebrate the season and the day – the true reason AND the reality of the day. Let us gather with loved ones and friends; let us sit around the tree in the morning as gifts are exchanged, smiles and laughter are shared, and new memories are created; let us come together around the family table to enjoy good food, great desserts, and even more laughter and smiles. And as the day wanes and the sun sets, let us sit back and relive the day, giving thanks to God for his abundant blessings and life. For this day, Christmas, as is every day, God gathers with us and Christ Jesus smiles and laughs with us in celebration and thanksgiving
Christmas Blessings, sisters and brothers of Peace,
Pastor Neil